Welcome back!
You have item(s) in your bag - would you like to view your bag and checkout or continue shopping?
12 Month Manufacturer's Warranty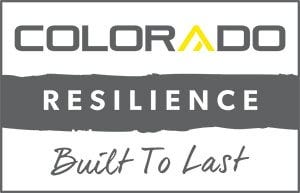 As the proud owner of Colorado Resilience footwear, you are eligible for a 12-month manufacturer's warranty. Please register for this warranty below.
We recommend that you also retain a copy of the purchase receipt for your reference.
This warranty is valid on purchases from our Colorado Resilience range of school shoes only. Not valid on any other Colorodo products unless explicitly stated. 
TERMS AND CONDITIONS
The product comes with guarantees that cannot be excluded under the Australian Consumer Law. The waranty is in addition to the consumer warranties and guarantees under the Australian Consumer Law.
Warranty: The product is guaranteed to be free from defects in workmanship and materials for a period of 12 months from the date of purchase. Manufacturing defects that occur within this warranty period, under normal use and care, will be repaired, replaced or refunded at our discretion. No claims made after the warranty period will be accepted.
Proof of Purchase: This warranty is valid for the orignal purchase. In order to claim under the warranty, we recommend that you lodge your claim online through our 12 Month Manufacturer's Warranty page. Receipt details such as date of purchase, invoice number, store and style will be required in order to make the claim. Please keep your purchase docket, tax invoice, or receipt as the best proof of purchase, and as proof of the date on which the purchase was made.
Extent of Warranty: This warranty is limited to defects in workmanship or materials. All defective products or materials will be repaired or replaced. This warranty does not cover normal wear and tear.
Normal Wear and Tear: This warranty does not cover normal wear and tear to the products or materials.
Exclusions: This warranty does not cover nany defects caused by an accident, misuse, abuse, improper wear, lack of reasonable care, unauthorised modification, tampering or attempted repair by a person not authorised by the manufacturer or distributor.
Limitatons of Warranty: We reserve the right to assess the condition and age of products to determine whether there is a claim made out under the warranty. This may result in the product not being accepted for repair or replacement under the warranty. This warranty is not transferable.
Styles covered by this warranty include: Serena, Starburst 2, React JNR, React SNR, Reflect JNR, Glory.